Regular price
$89.99
Sale price
$49.00
Unit price
per
Sale
Sold out
Menstrual heating pad

Note: 5-12 days Shipping Time - Due to High Demand
Give yourself a treat with the Electric  pulsating Heating Belt! Whether it's relieving  or soothing feeling, this compact device is here to answer your needs. Boasting PI metal heating as well as far-infrared hot compress that can be adjusted in 3 different temperatures (50°C, 55°C and 60°C). Not only does it quickly drive away the cold, but its four-speed vibration intensity adjustment allows you to adjust the massage according to your preferences. Reach a state of physical and mental relaxation wherever you are, with aching no longer an issue. The multifunctional intelligent palace warmer belt warms your uterus, stomach, waist and abdomen - gently caring for your health. It's small size makes it easy to carry around in your purse so you can have heat anytime you need it. Get the Electric Period Cramp Massager Vibrator Heating Belt today and give yourself the gift of relief from physical discomfort.
Specifications : Thickened ABS + Deer Velvet Fabric Color: Pink Use Range: Abdomen/Waist Charging Voltage: 5VRated Power: 3vBattery Capacity: 1500mAHCharging Time: 2 hours Use Time: About 2 hours Warming Gear: 50/
55/60°CNet Weight: 0.142KGProduct Size: 18.5*8*2.5CMColor Box Size: 20*8.5*4.4CM
Packing List:1* Belt1* USB Charging Cable1* English User Manual
View full details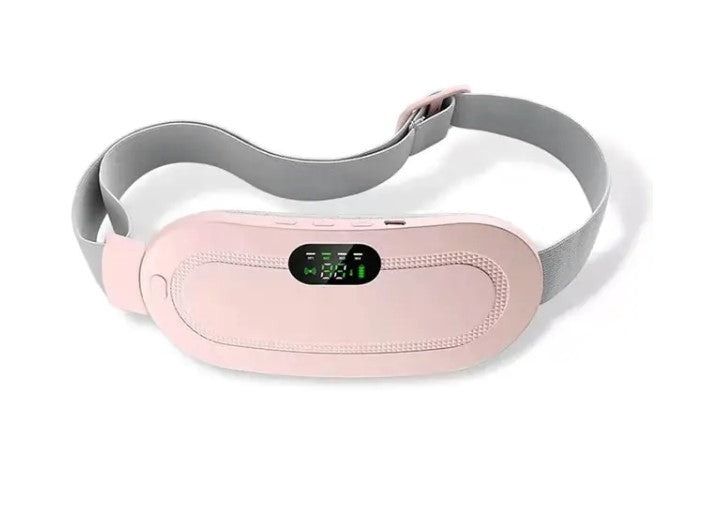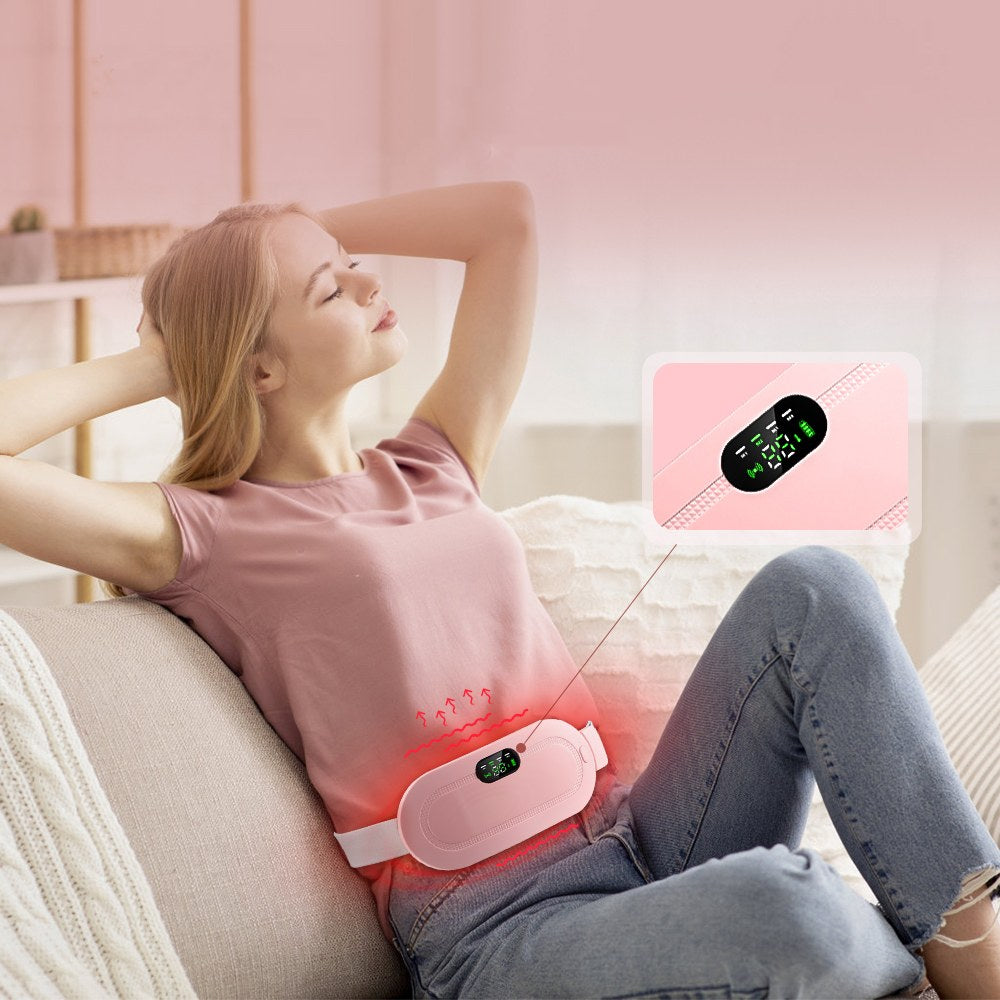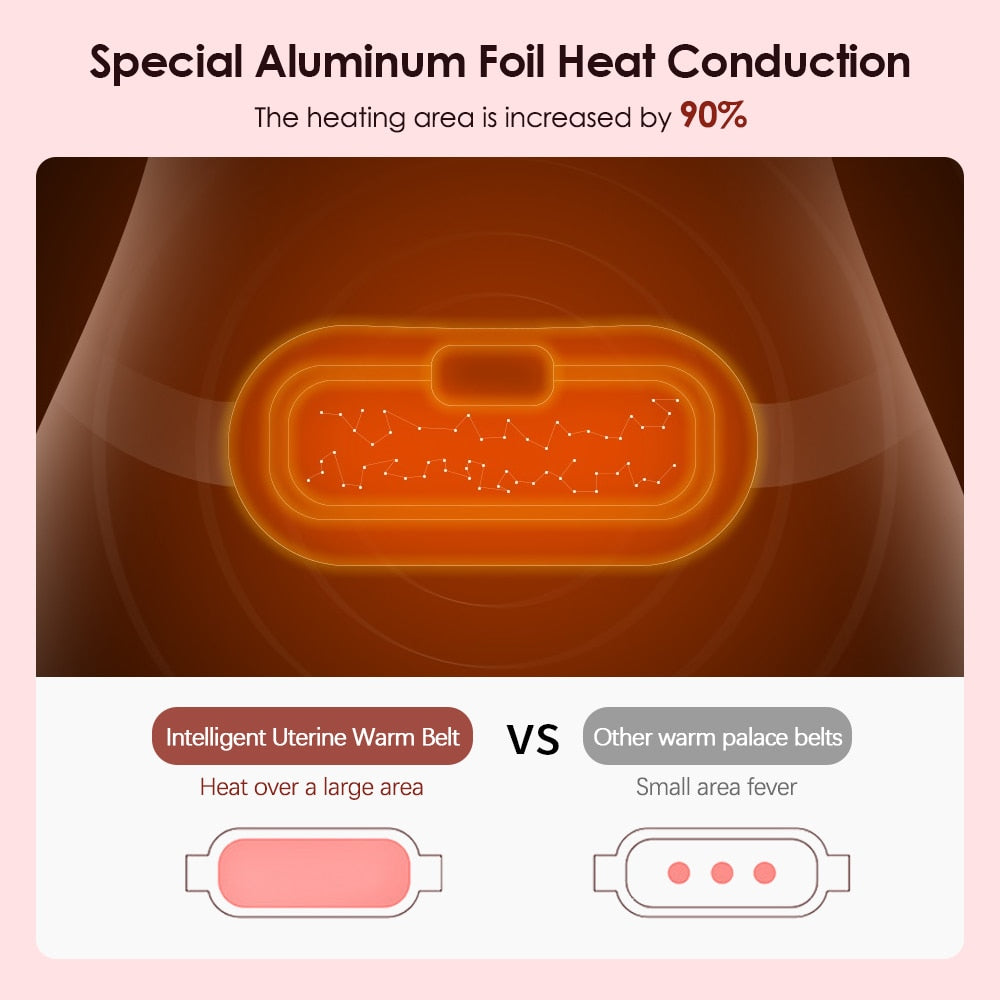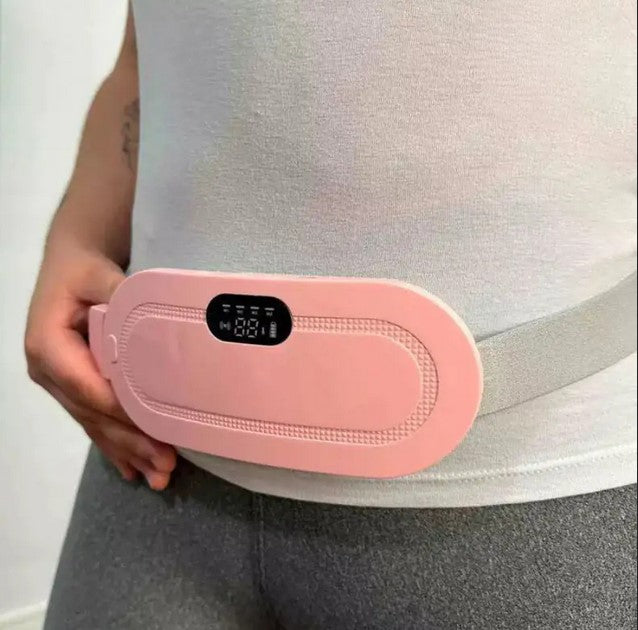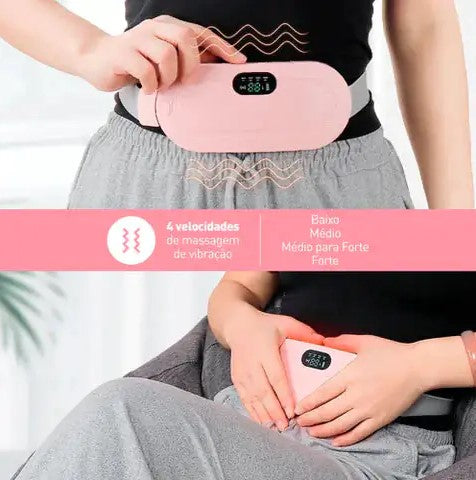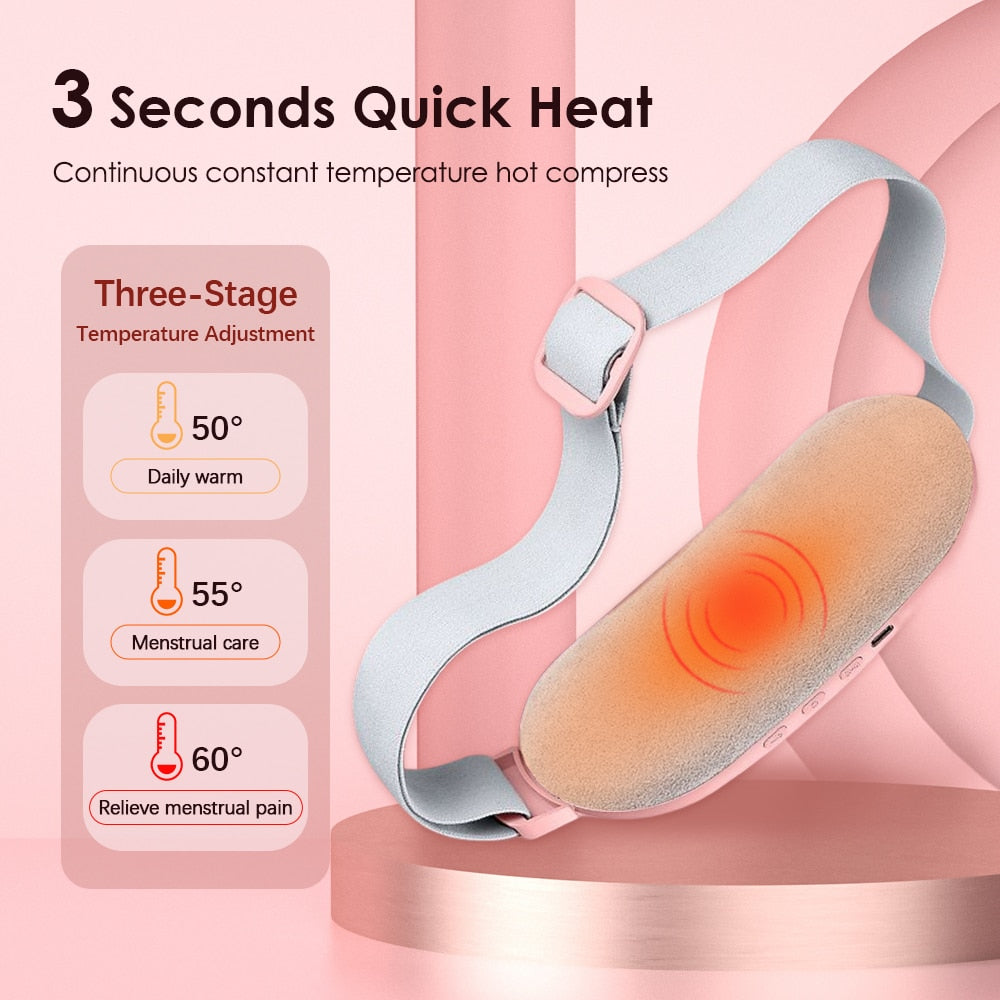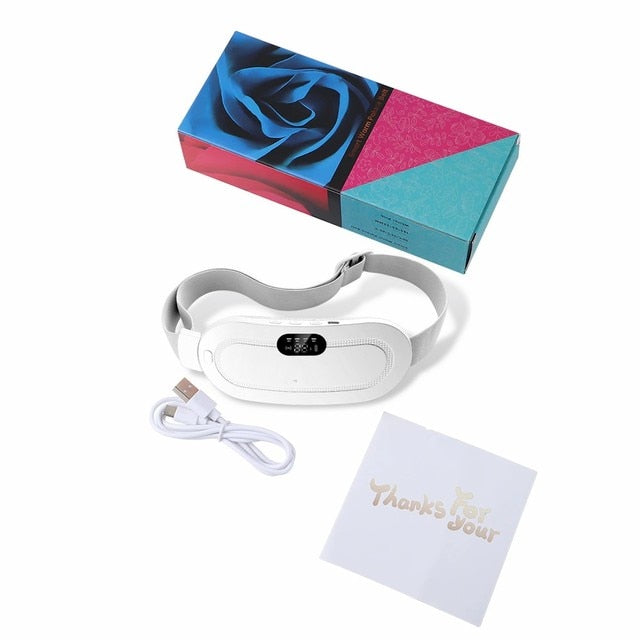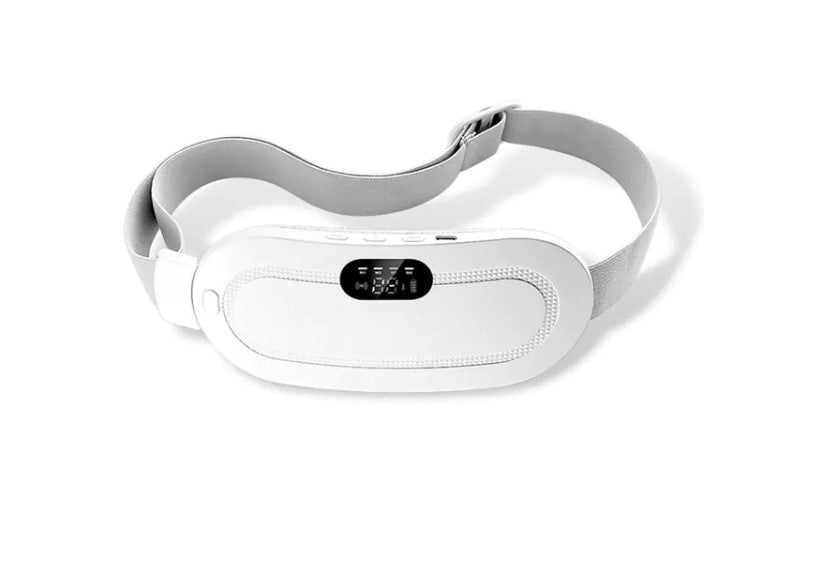 Warm And comforting
Our warming massager keeps you feeling good all day, all night long! You can go out with it on. No more bulky warmers that keep you in bed all day!
We are proud of it and happy to tell you why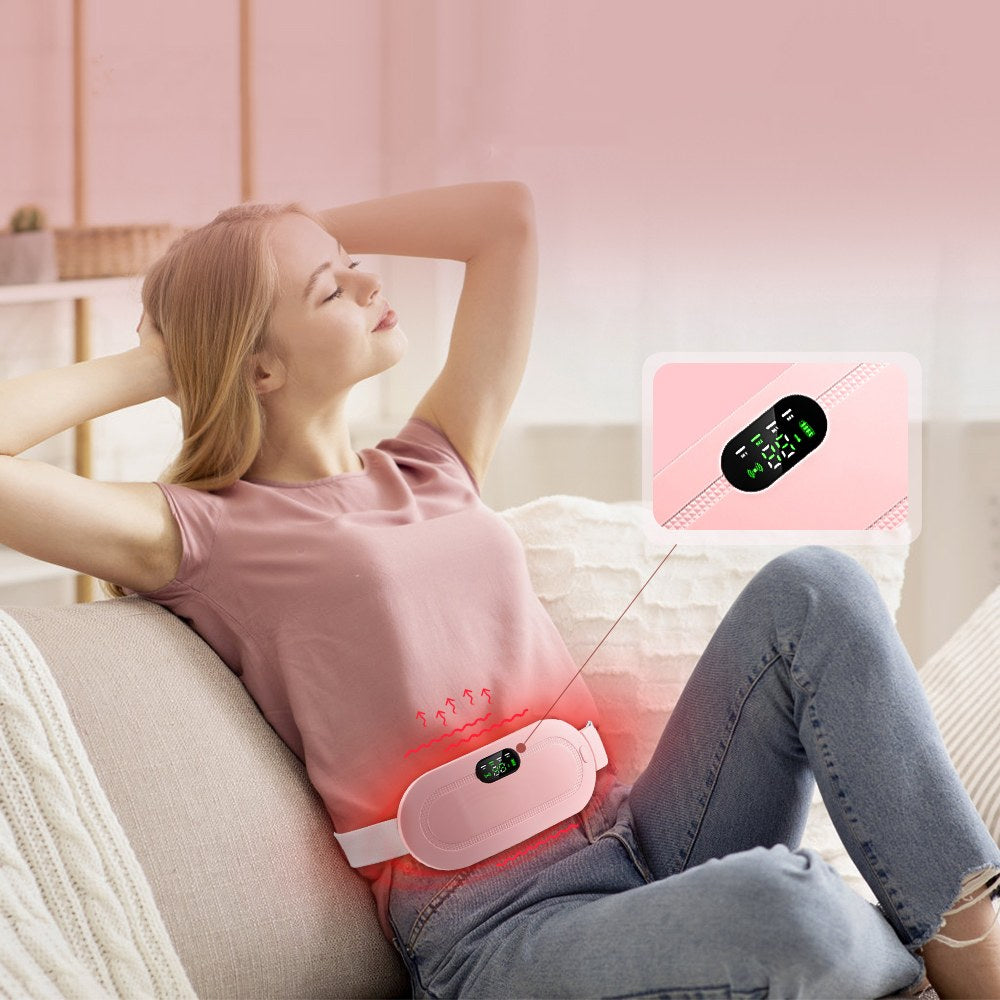 What does it do?

It stops your painful cramps in it's track and begins to warm and massage the area. Producing more blood flow to help ease the pain
Features

Long lasting relief for period cramps
Faster solution than medication.
Able to reduce bloating and mood swings.
Warms and massages to provide relief.
5 -12 days Shipping

Due to the high demand. Delivery is usually between 5 -12 days.
30 Days Return. No Hassle

We have a 30 days return not Hassle. Just return the Complete item and it's packaging. As long as there is no customer damage. Simply try the product to see the results.
Why we stand by our Product
We a have a 30 days return guaratee. Try it and see how well it works for you. We are excited for you to experience relief. Just like hundreds of customers like you all over the world.
No Medications

No pills or medications with harmful side effect. Just that simple.

Fast Relief

Provides fast relief from cramps and menstrual pain.

Reduces Bloating

Effective wasy of reducing bloating and provides relief
Cramp Relief
Get fast menstrual cramp relief where you need it. Easy to adjust. Discrete to wear. No BULKY warmer.
Adjustable and Discrete
You can wear it outside, to work
Adjustable wasteband that fits different sizes.
Freedom to move around while it works.